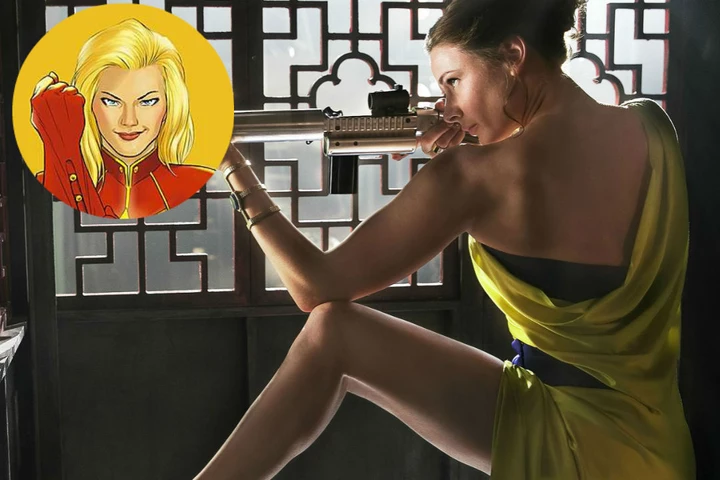 (This nifty picture was posted as part of an article by
ScreenCrush.com
)
I feel dirty for even doing this, but...there is a new "hot rumor" making the rounds of the clickbait. sites. It is that Rebecca Ferguson is "at the top of Marvel's list" to play Captain Marvel in the 018 movie they have scheduled.
This rumor comes to us courtesy
Umberto Gonzalez on HeroicallyHollywood.com
, a website of which I have never heard. He claims to have heard this from a reliab el source, but does not seem to have even bothered to try to contact the actress herself or the studio itself.
the story is dutifully reported by
ScreenCrush
,
Moviepilot
, and
BleedingCool
(which makes repeated references to getting "the salt shaker out"), and there will no doubt be more before the night is out.
It seems that these websites use this as an excuse to post pix of the actress, the character, and review the actress' career. None of them seem to have bothered to contact the actress or the studio either.
Am I being jaded and cynical by thinking that this rumor will wind up holding as much water as any and all of the previous ones, which to say, as much as basketball net?
And why do I feel dirty? Because just to keep up my Captain Marvel scholar cred and public profile, I have to waste time posting this with all the appropriate keywords ASAP.